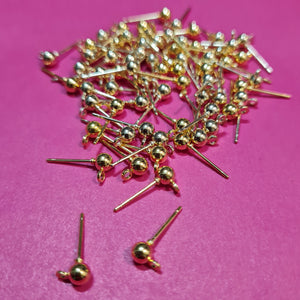 This listing is to add on a pair of 4mm Stainless Steel Yellow Gold Plated Ball stud tops.  
We add on the smaller stud top for your comfort. 
In the note section at checkout please add in a description of what and how you would like the hoop added or email us at hyperresin@outlook.com 

*Please note that with all handmade items there can always be slight imperfections and your earrings may slightly differ. That's just how resin works. 100% unique.