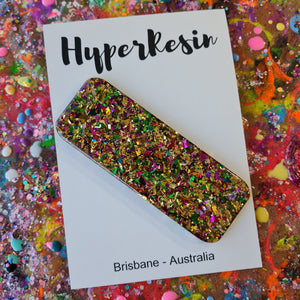 Handmade with epoxy casting resin, high quality glitters, and art resin for doming.
Our bookmarks are 11cm long, 4cm wide and approx .7cm depth.
Please store flat when not in use.
*These are handmade items and may have some slight imperfections. Glitter placement in resin gives a unique result each and every time. That means no 2 items will be exactly the same in glitter placement. Small air bubbles can be common.