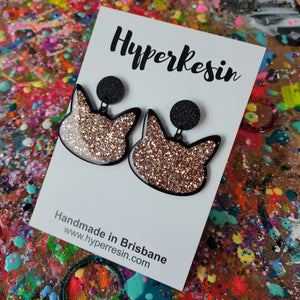 Handmade from laser cut acrylic, casting resin and art resin.  
These are approx 60mm in length and 50mm at widest.
A 18mm round stud top.
Earrings are displayed on a postcard size backing card.
Don't forget to check out my other listings. 
 
*Please note that with all handmade items there can always be slight imperfections and your earrings may slightly differ. That's just how resin works. 100% unique.